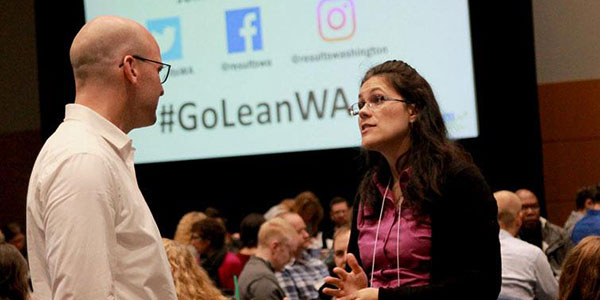 Results Washington was established by Governor Jay Inslee in 2013 to strengthen performance management and continuous improvement throughout Washington state government. The agency collaborates closely with state agency partners around the Governor's five key goal areas:
World-class education
A prosperous economy
Sustainable energy and a clean environment
Healthy, safe communities
Efficient, effective and accountable government
Results Washington aims to foster continuous improvement and build a lasting culture of employee-led, customer-focused problem-solving and innovation throughout state government. Under Gov. Inslee, Washington has become a national leader in adapting proven private-sector principles to state government.
Results Washington regularly hosts public performance meetings. You can view past meetings and see agendas for upcoming meetings on their online calendar.
Resources
Related Information