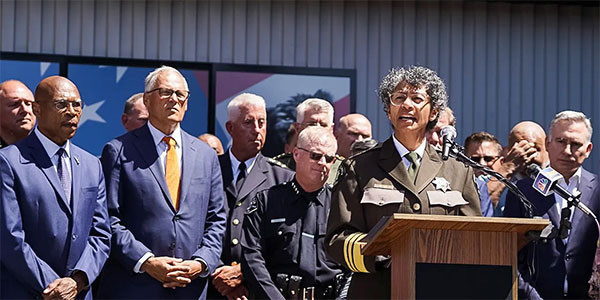 Community safety is always a top priority. It interconnects with multiple issues such as housing, economic security, behavioral health care, and more.
Our state is recognized as a leader in innovative and effective criminal and juvenile justice policy. We use a data-driven approach to improve public safety in our communities while also improving fairness and equity in our system of justice.
Partnership and collaboration with local and community leaders is a top priority. Whether the focus is reducing gun violence, improving emergency preparedness, or growing a diverse law enforcement workforce, community safety is a shared priority across the state.
Key Successes
Resources
Related Websites