Story Body
A Super Bowl loss became a big win for two Washington nonprofits this week. The winnings of Gov. Inslee's Super Bowl wager with New England governors Charlie Baker (R-MA) and Maggie Hassan (D-NH) arrived this week. The governors agreed to donate to area food banks win or lose.
New Hampshire sent 20 lbs of bacon to Mary's Place, a women's shelter in Seattle, and Massachusetts sent five dozen Boston Cream Pie cupcakes to the Women & Children's Free Restaurant & Community Kitchen in Spokane. Washington also held up its end of the wager - Ivar's Restaurants donated 1,000 cups of clam chowder to the New Hampshire Food Bank and Boston Rescue Mission.
"I can't think of a better way to celebrate after this year's Super Bowl," Inslee said. "It was a painful loss, but we congratulate the Patriots and continue to support our Seahawks. These donations celebrate the tremendous spirit of our communities and bring smiles to 12s in Washington."
"Going into the big game, we knew it was going to be a colossal East vs West Coast matchup," said Bob Donegan, president of Ivar's. "With the loss of our Seahawks comes something clamtastic – the ability for us to provide our world-famous clam chowder to those in need, especially during this exceptionally cold winter in New England."
"What a delicious treat for our women, children and families! We are so grateful to be chosen to receive this generous gift. Thank you to Governors Inslee and Hassan for caring about homeless women and children!" said Marty Hartman, Executive Director of Mary's Place.
"The diners we serve don't typically experience something as special as Boston cream pie cupcakes," Women & Children's Free Restaurant & Community Kitchen's Executive Director Lisa Diffley said. "We're very grateful to have been selected and our guests will certainly enjoy this treat."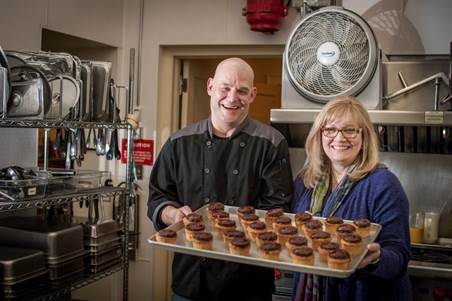 Chef Heath Hutchings and Executive Director Lisa Diffley of Women & Children's Free Restaurant & Community Kitchen in Spokane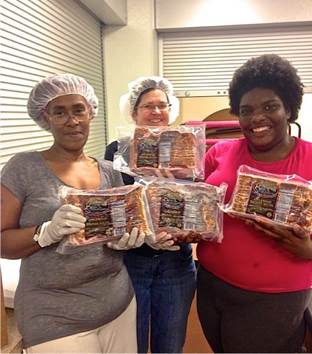 Clients and volunteers at Mary's Place in Seattle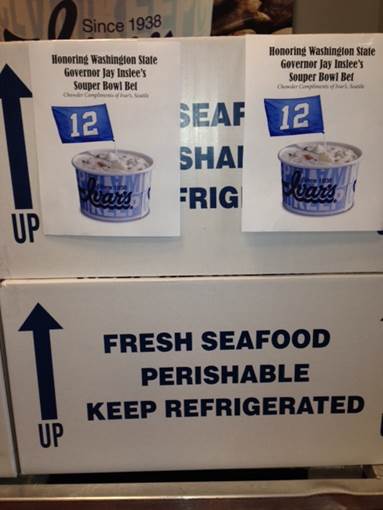 1,000 cups of "soup-er" Ivar's clam chowder