Story Body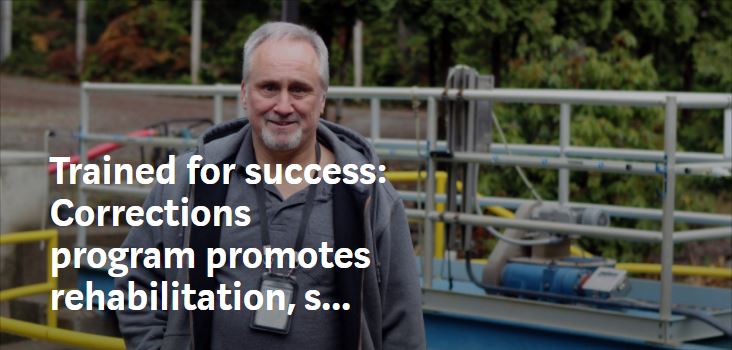 LITTLEROCK — When Larry Vene went to prison 15 years ago for a drug conviction, he didn't expect the path to his dream job would be through sewage.
But thanks to the training he received through Cedar Creek Corrections Center's wastewater treatment plant program, he became a plant operator after his prison release. It's a job he's had for 10 years — the past four and a half of which were at the very prison where he was previously incarcerated.
"I wanted to come back to give back," Vene said. "I get a lot of satisfaction knowing that I do more for the environment every day than most people do in their lifetime."
Vene ensures the plant is in top condition to filter and process an average of 40,000 gallons of wastewater daily. He also trains nine incarcerated men who help run the plant and the prison's on-site compost facility.
Four men's correctional facilities in Washington state run on-site wastewater treatment plant operator programs, and incarcerated men who learn the trade have the potential to earn a good wage after they are released. In Washington state, wastewater treatment plant and system operators earn an average of $63,087 annually.
Read more about the program on the governor's Medium page.