Story Body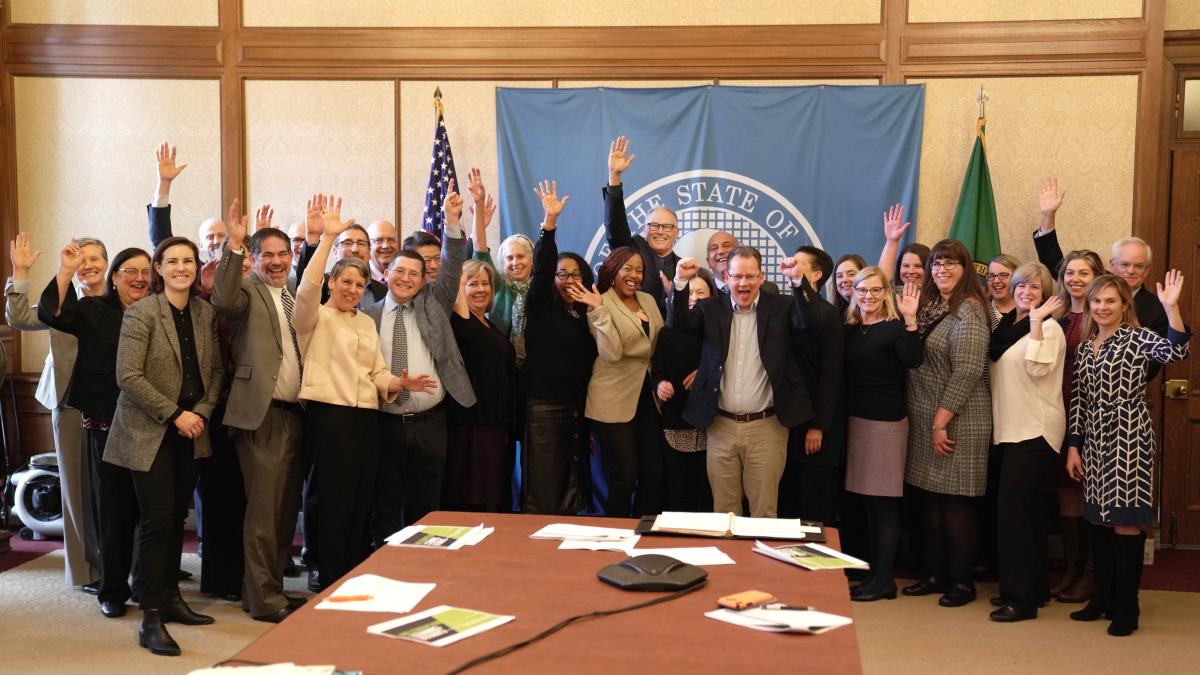 Gov. Jay Inslee, business and labor leaders gathered in Olympia this week to hear the progress behind the governor's Career Connect Washington education initiative months after experts implemented key components from the recent Workforce Education Investment Act.
The act, which expands the Career Connect Washington initiative, was signed into law by the governor earlier this year.
"We have more enthusiasm today than the day we started this," Inslee said. "We haven't lost our momentum. We've opened a lot of doors because we know there are major skill gaps in today's economy and this program will help fill those gaps. That's why expanding this program will serve our state well."
The initiative's goal is to connect 100,000 young people with employer internships, registered apprenticeships and other learning. Educators and employers already work together to build an apprenticeship and broad career-connected learning system that emphasizes real-world experience. This helps students land jobs in STEM and other high-paying fields, and many of these new jobs don't require a traditional four-year degree. Students can choose whether they continue with a qualified internship or if they use their new skills for a different opportunity. Either way, it means more skilled workers enter the workforce after graduation.
Read the rest of the story on the governor's Medium page.