Story Body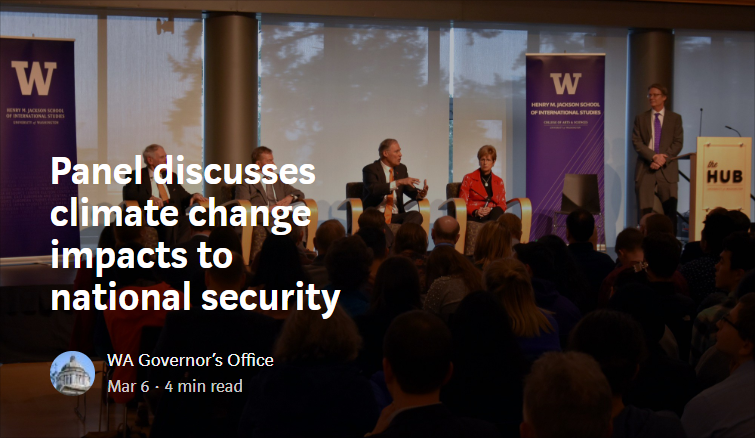 Enter the Age of Climate Change. Water shortages from longer droughts. Failed crops due to excessive heat. Displaced people migrating to safer areas after sea levels rise. Community resources — like hospitals, infrastructure, agriculture — failing due to extreme weather events. Fights over resources. Impacts to military operations.
Gov. Jay Inslee echoed a 2016 National Intelligence Council report during remarks in Seattle on Wednesday, saying the direct and indirect impacts of climate change will drastically affect the world's social, economic, political and security realms in these and other ways over the next 20 years.
Read the rest of the story on the governor's Medium page.