Story Body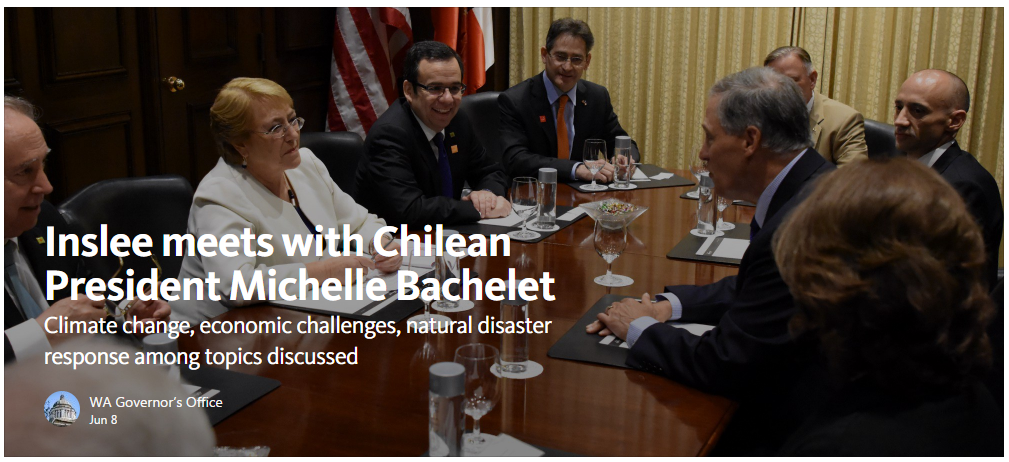 Gov. Jay Inslee met Wednesday with President Michelle Bachelet of Chile in Seattle to discuss common interests between Washington state and Chile, including the importance of international collaboration on economic and environmental challenges.
Bachelet and Inslee noted that global markets and international trade drive both their economies. They underscored the importance of innovation in technology to support a healthy economy and discussed the benefits of engaging universities and businesses to inform and drive this innovation.
"We hope this visit will further strengthen our ties and create more opportunities," Bachelet said following the meeting. "We have spoken about regional projects in forestry and energy, particularly solar."
Read the rest of the story on the governor's Medium page.