Story Body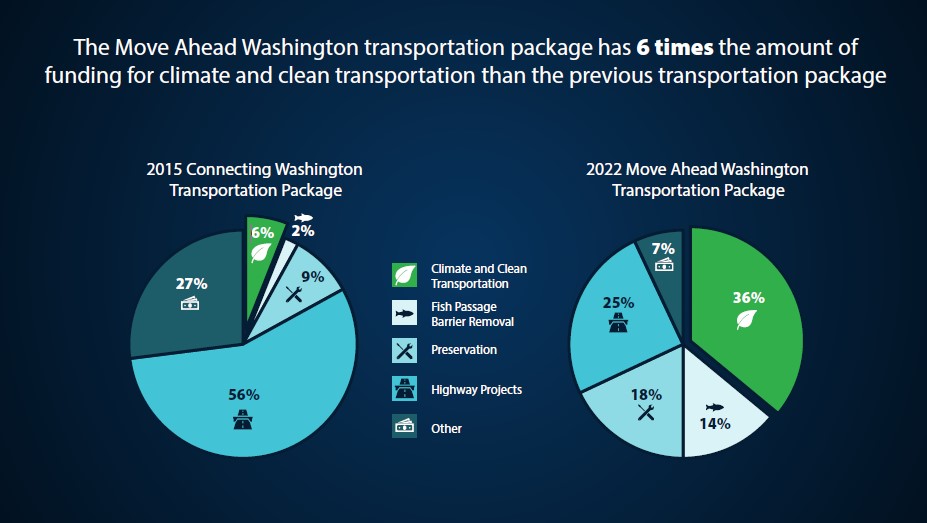 Gov. Jay Inslee is quick to seize any opportunity to pitch the urgency of climate change.
He's just as passionate when in meetings with global leaders as when dropping in on a college classroom or bending ears outside a convenience store. He wrote a book 15 years ago about how to build the nation's clean energy economy and remains every bit as bullish now as he scribbles notes on briefing documents from his staff.
The third-term governor has pursued ambitious policies that some influential voices doubted but have come to fruition in recent years including the nation's most ambitious 100% clean electricity policy and a nation-leading clean buildings policy. He's long promoted rapid electric vehicle adoption and made Washington a leading clean tech hub thanks in part to the launch of a state Clean Energy Fund and the Clean Energy Institute at University of Washington.
And this year, his climate action efforts are coming full circle in a big way.
Legislators this session approved a 16-year "Move Ahead Washington" transportation package unlike any other in the state's history. It lays the foundation for a massive shift from simply building more lanes to moving people via cleaner, more efficient transportation options.
"Transportation is our state's largest source of greenhouse gas emissions. There is no way to talk about climate change without talking about transportation," Inslee said during the Friday morning signing event for the package. "This package will move us away from the transportation system our grand-parents imagined and towards the transportation system our grand-children dream of."